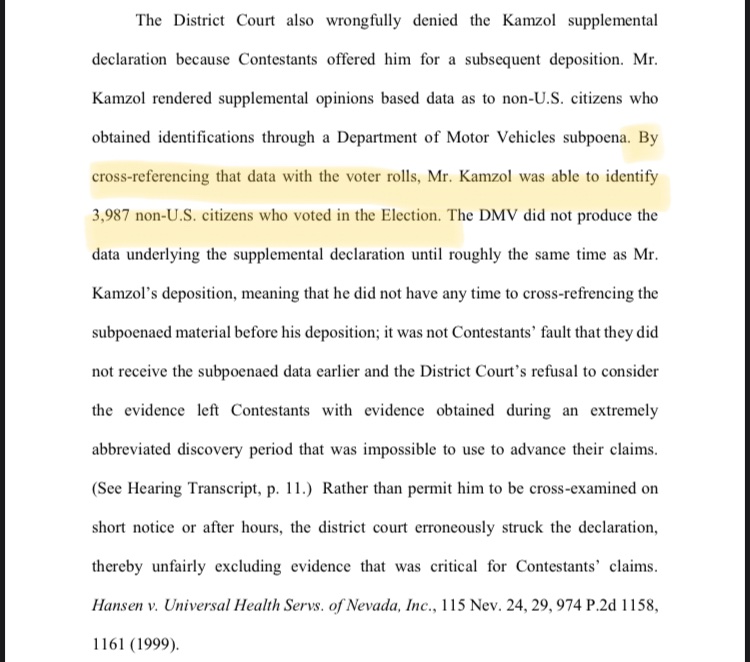 President Donald Trump has evidence from Nevada's Department of Motor Vehicles that almost 4k illegal aliens voted in the 2020 election. With Nevada very much like Oregon in that illegal aliens can get driver's licenses there. Even though Oregon voters overwhelmingly said "no" to illegals having drivers licenses, Oregon Governor Kate Brown said "yes" and using her pen (fascist witch wand), waved it and now illegals having a need can get a drivers license in Oregon.
To register to vote in Oregon you need what ? A Drivers License and Identification, to lie on the application. I cannot imagine a Democrat lying, (dripping with sarcasm,) anyone who would vote for late term murder of a baby while being or close to being born is capable of lying on a voter application or cheating in an election.
People saying they were from "Livable World" tried to sign up my then 14 year old daughter to vote in Oregon, not sure if they had a way to get around the requirements, I told them get away from us, and promptly reported it to the Oregon Department of Justice, who told me it is not against the law to recruit voters, it is against the law if the voter lies, wow! So recruiting underage voters is okay, as long as you let them lie and use fraud to sign up, Hmmmm! Seems like the organizations signing up voters should be vetting them.
Perhaps the DMV should be vetting them, wait! the DMV or Secretary of States Office changed more than 450 peoples voter registrations from Republican to Non-affiliated or worse Democrat since 2016, trusting DMV is not the answer. Well the Secretary of State is not much help, as they told me the U.S. Department of Justice in investigating the switched voter identifications, ending their comment and communications with me, again Wow! Literally nothing further on the matter.
Written by Stephan Ball